Last updated on February 14th, 2023 at 09:18 am
I actually find it quite strange to be talking about your legs growing faster than your upper body.

What I mean by this is that I have become so used to seeing Johnny Bravo-esque guys in the gym.
Basically, a huge upper body and tiny chicken legs.
That said, for anyone who trains in a more symmetrical fashion, you may actually notice that your legs literally blow up.
But unfortunately, your upper body doesn't seem to keep pace.
So, in this article I'll explain exactly why this is happening and what you can do to help your upper body "catch up".
There is more skeletal muscle in your lower body than your upper body. On average, women have 59% of their skeletal muscle in their lower body, while men have 56%. Furthermore, the lower body muscles are larger than the upper body muscles, thus meaning you can lift more weight when training legs compared to say your chest, back, or shoulders. Therefore, a 10% increase in quad size will appear much larger than a 10% increase in bicep size.
You Have More Skeletal Muscle in Your Legs
Firstly, I think it's important to establish that we ALL have more muscle mass in our lower body than our upper body.
Plus, the lower body also happens to house the largest muscles in the human body.
Obviously, not everyone will be the same, but it would take a huge amount of poor training to achieve more skeletal muscle in your upper body.
In fact, even some of these "chicken-leg" guys I often see will typically still have more skeletal muscle in their lower body.
There was a study published in the Journal of Applied Physiology over two decades ago.
Canadian researchers from Queen's University, Ontario, wanted to determine the skeletal muscle mass and distribution in 468 men and women, aged 18-88.
Here's a look at the "average" statistics from this study:
Don't forget that "skeletal muscle" are the muscles which actually connect to your bones.
So, this doesn't include "smooth" or "cardiac" muscle mass.
That said, from the figures above we can see that on average, between these 468 men and women aged 18-88, that the men had approximately 56% of their skeletal muscle in their lower bodies, whereas women had 59%.
Additionally, the lower body also houses the largest muscles in the human body, e.g. the glutes are the largest muscle.
This obviously makes a lot of sense, as we are now aware that there is more skeletal muscle mass in the lower body as a whole.
In effect, if you train your upper and lower body proportionately, your lower body will appear to grow faster.
However, remember that a 10% increase in size of the pecs or biceps will look proportionally smaller than a 10% increase in size of the quads and glutes.
You Can Lift Heavier Weights With Your Legs
Now, the very fact that the lower body has more skeletal muscle and the largest muscle groups in the body means that you should be lifting more weight.
There's no real comparison is there?
Granted, the figure will differ from person-to-person, but you would typically expect to be deadlifting a LOT more than you bench press.
Okay, the fact that the lower body muscles are larger and contain many more muscle fibres means that they require more energy and place a greater demand on the body when being trained.
In fact, look at how wiped out you are after an intense deadlift session when compared to a bench press session.
That being said, this "greater demand on the body" produces many metabolic and anabolic reactions in the body.
This will mean an increase in metabolic rate, as well as a greater hormonal response, e.g. more testosterone and Human Growth Hormone being secreted into the body.
And it is this combination of heavier weights, higher metabolism, and greater hormonal response that leads to greater muscle and strength gains.
This is not to say that you won't experience this when training your upper body, but it will be to a far lesser degree.
Don't forget those muscles in your upper body aren't as big as those in your legs, therefore training your upper body won't produce as much of a "reaction".
You Hit More Muscle Groups When You Train Legs
I guess this ties in quite well with what I've already spoken about, but let's look at an example.
When you barbell back squat you will hit the quads, glutes, hamstrings, adductors, and calves.
Additionally, in order to support the bar your core, shoulders, traps, and upper back have a fair amount of work to do too.
However, when you bench press you'll hit the pecs, front delts, and triceps.
Yes, there may be some core, upper back, and trap involvement when you bench press, but this is nowhere near as much as when you squat.
Plus, don't forget that the upper body muscles hit during bench press are all much smaller than their lower body counterparts stimulated during squats.
So, the simple fact that you're hitting more muscles at the same time will lead to greater growth.
This is also why exercises such as weighted parallel bar dips and weighted pull ups are far closer versions of upper body squats and deadlifts.
Basically, you'll be hitting a lot more muscles when performing dips and pull ups (especially weighted) than you may with other more traditional upper body exercises, e.g. presses and rows.
The simple fact is, the more muscles you hit, the greater growth potential there is.
Were You/Are You Overweight?
If you were previously overweight, or still are overweight, this could have a huge bearing on leg size.
If you think about it, your legs have to support you in everyday life.
Whenever you stand up, walk, run, walk upstairs and back downstairs, your legs have to support your entire body weight.
So, in effect, your legs are getting "trained" in some way every single day, whether you go to the gym or not.
In fact, think about what I've just mentioned about standing, walking, running, etc. and then imagine trying to do the same thing while balancing on your hands and allowing your arms to support your entire body weight.
Granted, there are some people who are strong enough and more than capable of walking around on their hands.
However, I can guarantee there are very few people on this earth, if any, who could walk around on their hands for 16-17 hours a day.
And yet, we do this all day and every day with our legs and feet.
So, in effect, the more weight you are carrying, the more "work" your legs have to do to support you.
However, let's not forget that much of this size is also likely to be body fat as well.
That being said, as you train and hopefully start to lean out and become more muscular, you will lose some size in both your upper body and lower body.
The size that you are losing will obviously be body fat.
But, the fact remains that as your legs have had to "support you" and your excess weight for so long that they may already be fairly muscular.
In effect, once you start to lose body fat through proper training and nutrition you will probably reveal a pair of strong, muscular legs.
And unfortunately, your upper body has a lot of catching up to do.
However, this doesn't mean that you should ignore training your legs, as this can actually help with building your upper body too.
Train Legs Before Your Upper Body
I've spoken of the metabolic, anabolic, and hormonal reactions that come about from training your legs.
But, these reactions aren't merely confined to your legs.
Your upper and lower body are connected to each other in various ways, and therefore the metabolic and hormonal reactions aren't limited to just your legs.
Your metabolism and the hormones released into the body won't immediately make a beeline for your legs, but rather throughout your body as a whole.
In fact, you can actually build a fairly decent all-round physique simply through training your legs.
That being said, there is a way that you take advantage of this in order to improve the musculature of your upper body.
Basically, as long as you're training your upper body with sufficient volume, this release of testosterone and Human Growth Hormone from training your legs will make its way to your upper body as well.
A great way to use these anabolic reactions is to actually train upper body parts straight after you've trained your legs.
As an example, if you perform bicep curls after some heavy squats, you should experience greater growth in your biceps from just training them alone.
Obviously, this also comes down to your nutrition as well, but you can certainly take advantage of what's happening in your body whenever you train your legs.
For me, I prefer to pair pull-based exercises with squats and push-based exercises with deadlifts.
A Workout Example
Workout 1
Squats
Pull Ups
Inverted Rows
Bicep Curls
Workout 2
Deadlifts
Overhead Presses
Dips
Tricep Extensions
Workout 3
Front Squats
Bent-Over Rows
Seated Cable Rows
Reverse Curls
Workout 4
Romanian Deadlifts
Hip Thrusts
Bench Press
Lateral Raises
Okay admittedly, the training split could perhaps be slightly better, but hopefully you get my point.
Just because you feel your legs are growing faster than your upper body doesn't mean you should stop training legs.
However, you can certainly use your leg training to your advantage in order to help your upper body grow.
Let's Not Forget About Genetics
Finally, genetics will always play some role in how our body looks as a whole.
Therefore, some people may only need to walk and do a couple of sets of leg extensions and yet somehow they amazingly have the most muscular, strong, and sculpted legs.
Unfortunately, there will be others that put their heart and soul into training their legs 3 times a week, but still experience very little growth.
In fact, it is often said that the calves are the hardest muscle to grow, and much of this comes down to genetics.
So, if you do find that your legs seem to balloon in size when compared to your upper body, it may be time to take a look at the lower bodies of your close and distant family.
You could be lucky enough to be predisposed to having huge legs.
And from what I've spoken about throughout this article, hopefully you can see that this is a huge advantage.
Key Learning Points
There's more skeletal muscle in your lower body than your upper body
The lower body houses the largest muscles
You can lift more weight with your legs
You hit more muscle groups when you train legs
Training legs produces certain metabolic and anabolic reactions
If you were/are overweight you will have spent a long time "supporting" your entire weight with your legs
Sometimes leg size comes down to genetics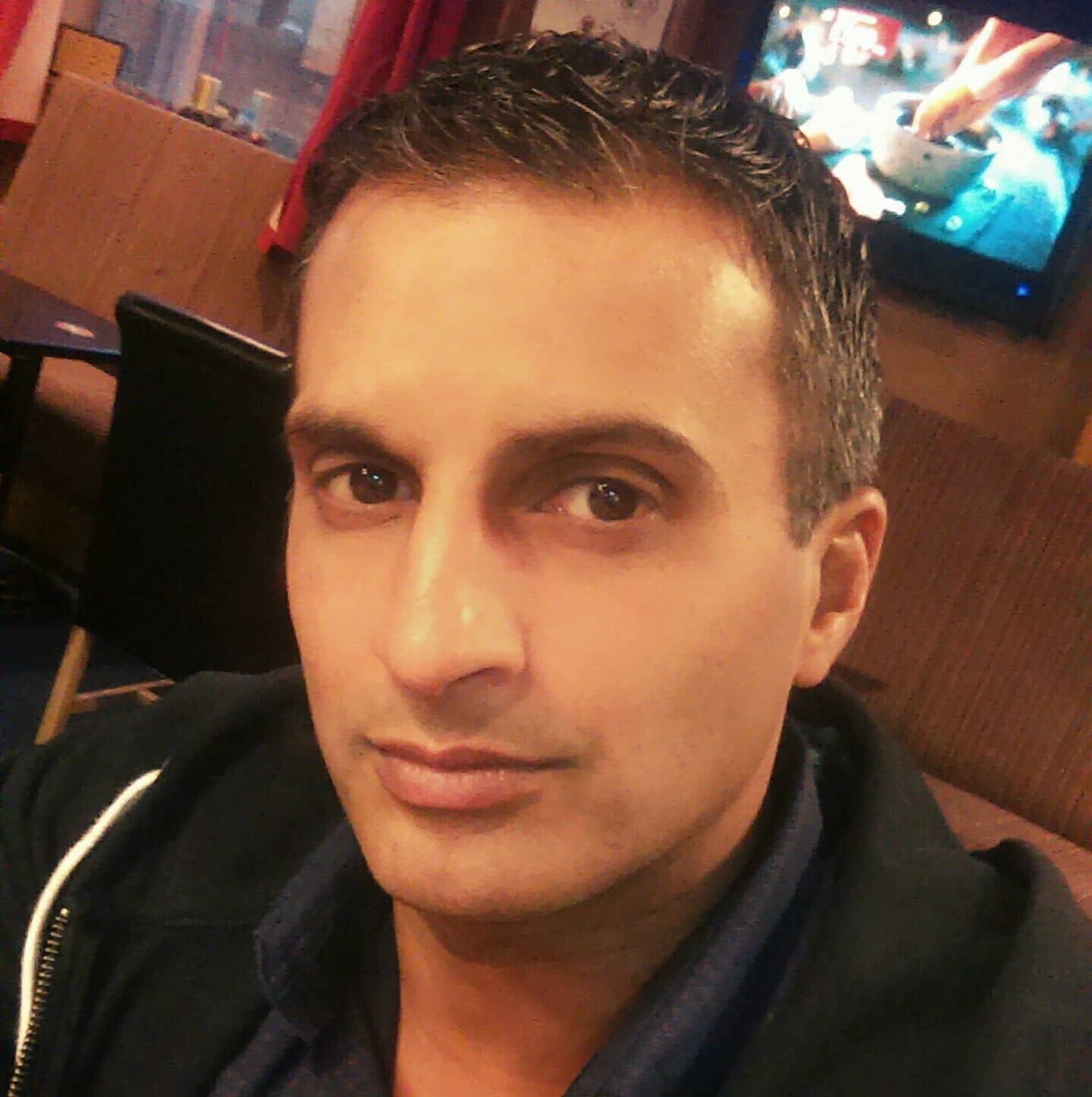 Hi, I'm Partha, owner and founder of My Bodyweight Exercises. I am a Level 3 Personal Trainer and Certified Strength & Conditioning Specialist through the Register of Exercise Professionals, United Kingdom. I have been a regular gym-goer since 2000 and coaching clients since 2012. My aim is to help you achieve your body composition goals.