Last updated on September 19th, 2022 at 01:11 pm
Have you ever tried cancelling a gym membership? If so, you know just how hard it is.
You'll typically need to write a letter of cancellation, deliver it in person to a head office that's on the other side of the country, along with a lock of hair from a King's first born child.
Okay, I may have exaggerated somewhat, but you know what I mean.
So, allow me to explain why gyms make it so hard to cancel and what you can do about it.
Why Do Gyms Make it Hard to Cancel?
Gyms make it hard to cancel because the majority of their profits come from unused gym memberships. In fact, it is estimated that 67% of gym income comes from people who never set foot in the gym. Therefore, by making cancellation difficult the hope is that members will become frustrated and simply continue paying.
1. Unused Gym Memberships Bring the Most Profit
The main reason that gyms make it hard to cancel is that the majority of their profits come from people who never actually set foot in the gym.
As I've mentioned, approximately two-thirds of gym memberships (and therefore gym income) comes through unused memberships.
This is the simple business model that pretty much all gyms have to apply to stay afloat.
Basically, gyms could not afford to be open without the majority of their income coming from non-gym users.
If a gym limited their membership to the maximum number of people who could use the gym at once then they'd definitely go out of business.
In fact, most individual gyms wouldn't be able to allow every single paying member into their facilities over a 24-hour period for health and safety reasons.
As an example, the average Planet Fitness gym has 7,500 members.
Therefore, even if a gym limited every member to a specific one-hour slot over 24 hours this would mean that there would be over 300 people in the gym at any one time.
I'm sure you can see that this would cause problems.
So, in effect, gyms actually count on the fact that people will sign up for a membership, and never use the gym.
In fact, the January rush to sign up for new gym memberships will see the majority of people never actually see that first month out.
Plus, more often than not, many of these non-active gym members don't even consider cancelling their membership for the first few months.
In essence, this is "easy" profit" for the gyms, although it is their main business model.
2. Most People Can't Be Bothered to Jump Through Loopholes
Gyms will make it more difficult to cancel a membership, as most people just can't be bothered to jump through loopholes.
In truth, you should obviously always read ANY contract before signing it.
However, the allure of something new and exciting, with the additional appeal of a slim, sexy, and muscular body, sees most of us signing that gym contract without ever reading the small print.
With that being said, the vast majority of gyms will simply require a written letter to be sent either to your original branch or head office.
You'll then have to wait for a response, which is often when the real hassle begins.
As the unused memberships make gyms the most money, when it comes to cancelling you'll typically need to deal with trained sales people.
Their aim is to either get you to reconsider leaving, perhaps even offering more favourable terms.
Then again, you could find that the hassle of dealing with a salesperson is all too much, so you decide to end the conversation without actually cancelling.
Remember, a gym is a business, and no business wants to lose out of their biggest source of income.
3. Some People Try to Cheat the System
Okay, I've spoken of things that are member-focused so far, but I guess I also have to look at things from the gym's point of view too.
The very fact that the vast majority of gym profits typically come from unused memberships means that there are those who try to cheat the system.
Some private gyms would initially allow members to cancel anyway they would like.
However, this would often lead to members (who never use their membership) claiming that they'd cancelled six months previously.
Obviously, there would be no record anywhere.
The private gyms would try to argue this fact with the "cheating" member, but would offer to allow them to cancel there-and-then.
But, human nature as it is, this would often lead to the gym's reputation being tarnished online.
This is generally why most gyms will require your cancellation in writing, and quite often in person too.
There is even evidence that people prank call membership cancellations all the time.
Don't ask me why, but this is something that gyms have had to deal with for many years.
So, the difficulty in cancelling is also there for security reasons.
4. How to Cancel Your Gym Membership
In order to cancel your gym membership you should request a copy of your contract if you don't have it available.
Most contracts, gym or otherwise, will have factored in that the person will pay a monthly fee for the entire length of the contract.
Therefore, whether your contract is 12 months, 18 months, or even 24 months, there will typically be an early cancellation fee.
So, if you're looking to cancel within this period you'll unfortunately have the option to either pay a cancellation fee or see the contract through to the end.
Once the contract is completed you can then cancel without any additional charges.
However, for most gyms this will involve either having to cancel in person or providing written confirmation.
This is simply so the gym has an official record of cancellation.
You should follow whatever your specific contract requires and this should be an end to it.
With that being said, you'll generally find that a salesperson will contact you to "discuss" matters.
Simply stand your ground, explain that you have followed their instructions, and that you wish to cancel.
If you do find that the salesperson is being difficult then ask to speak to a manager or someone in authority.
Basically, as long as you have followed their process then they will have to eventually cancel.
Don't allow the delaying tactics to put you off what you're trying to achieve.
Here are the cancellation instructions for some of the more popular gym franchises:
Chandler Bing Trying to Cancel His Gym Membership
Final Thoughts
So, as you can see, the main reason that gyms make it hard to cancel is that the majority of their income comes from unused memberships.
It is estimated that 67% of people pay a gym membership, but never actually set foot in the gym.
Therefore, it makes a great deal of sense from a business perspective for gyms to retain as many memberships as possible.
Additionally, it's not unheard-of for paying members to try to cheat the system by claiming that they have previously cancelled.
This is why most gyms prefer that you either cancel in person or in writing.
READ ME NEXT===>The Warrior Zero Bodyweight Challenge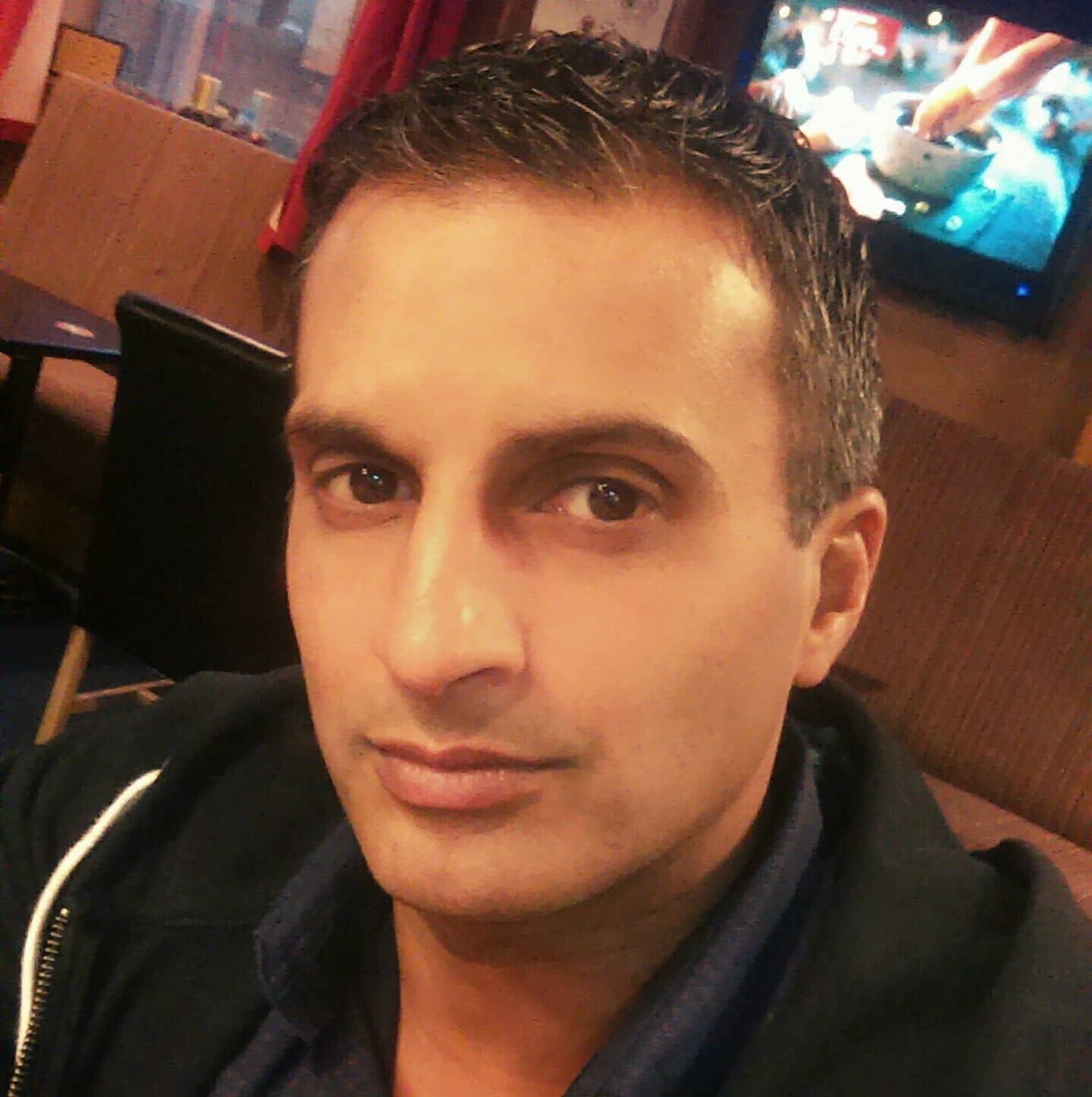 Hi, I'm Partha, owner and founder of My Bodyweight Exercises. I am a Level 3 Personal Trainer and Certified Strength & Conditioning Specialist through the Register of Exercise Professionals, United Kingdom. I have been a regular gym-goer since 2000 and coaching clients since 2012. My aim is to help you achieve your body composition goals.