Last updated on January 6th, 2023 at 11:36 am
I'm someone who has probably performed bodyweight squats in their millions over the years.
And no, that isn't an exaggeration.
I've been through stages of doing high-rep squat workouts for many weeks on end, as well as using them for warm ups, or even as active rest between sets.
So, I guess if anyone is going to know whether bodyweight squats build muscle, you'd hope it would be me.
Beginners can gain muscle from doing bodyweight squats. However, an advanced trainee, who already has substantial leg mass through resistance training, will find it difficult to build muscle through bodyweight squats alone. That being said, extremely high-rep bodyweight squat workouts will eventually switch from recruiting slow-twitch muscle fibres to fast-twitch, which is ideal for hypertrophy. 
Bodyweight Squats Won't Build Muscle For Everyone
So, as you can see, there is no definitive answer.
Essentially, as someone new to exercise, so someone who has never trained their legs before, performing any type of exercise can lead to muscle growth.
This stands to reason if you think about it.
Building muscle mass comes down to working your muscles against some type of resistance, and this can include bodyweight training.
So, if you suddenly go from never working your legs to performing 100-200 bodyweight squats per day you're going to add some muscle.
Conversely, if you're a regular gym-goer and you pump out a few sets of 225lbs barbell back squats, a couple of times per week, bodyweight squats definitely won't have the same effect.
Realistically, bodyweight squats may not feel like anything more than a warm-up routine for an advanced trainee.
So, you could say that bodyweight squats will build muscle for new trainees, but not for experienced trainees.
However, in truth, this is a very basic way to look at this, and there is actually far more to it.
Bodyweight Squats Aren't the Greatest All-Round Leg Exercise
Performing bodyweight squats and resistance-based squats definitely aren't the same thing.
Granted, you are using exactly the same movement pattern, and you will hit many of the same muscles, but certainly not to the same extent.
A prime example of this is that both bodyweight squats and barbell back squats will activate the quads and the glutes.
However, bodyweight squats do very little in terms of hamstring activation.
That being said, I know for a fact that many trainees have fairly sore hamstrings after they perform barbell squats.
Additionally, bodyweight squats don't really activate the calves, and although barbell squats won't blow up your calves, they'll certainly activate them to a far greater extent.
Realistically, you could just perform barbell squats and produce very muscular legs, especially your quads and glutes.
And although you're only hitting the hamstrings and calves as secondary groups, you can certainly add some mass to these areas too.
However, this definitely isn't the case with bodyweight squats.
Even Out Your Bodyweight Leg Training
Now, it is possible to build muscle with bodyweight training, and this is even true if you are an advanced trainee who has spent many years doing resistance training.
But, in order to achieve this you really need to even out your bodyweight leg training.
For me, this should involve performing glutes bridges, both bilateral and unilateral (both legs and single-leg).
Furthermore, you'll want to introduce some plyometric work, as well as sprints.
And if you really want to hit those hamstrings hard, make sure to include uphill sprints.
The reason for this is not only to give you a better all-round training routine, but also to ensure you activate different muscle fibres.
Bodyweight squats will typically work your slow-twitch muscle fibres, which are more focused on muscular endurance.
But, in order to build muscle it is better to hit your fast-twitch muscle fibres.
And guess what?
You've got it, plyometrics and sprinting will both activate the fast-twitch muscle fibres.
And with plyometrics you don't have to do anything advanced.
Simply performing jump squats, box jumps, depth jumps, and even jumping over boxes will produce the desired results.
The Role of High-Rep Bodyweight Squat Workouts
We typically look at building muscle, and other training protocols, as very black and white in terms of what's required.
As an example you've probably heard of something similar to this:
Now, while there is some truth to this, there is evidence which shows that building muscle generally comes down to muscular fatigue and overall training volume.
So, in effect, let's say that you performed 3 sets of 30 reps of barbell back squats, you're also likely to gain muscle mass, as well as increasing muscular endurance.
Okay, I'll admit that you may not blow up your legs into massive tree trunks, but you're definitely still going to gain muscle mass.
Nathan Jones goes far more into detail about training volume and muscle growth.
The "Mysterious" Proof That Bodyweight Squats Build Muscle
There are actually quite a few examples of famous athletes who have used bodyweight squats solely to build the most phenomenal legs.
The comparable factor for all of these athletes is extremely high volume.
Possibly the most renowned bodyweight squatter ever is the Great Gama.
It's difficult to narrow down the actual number of squats that this great Indian wrestler did in a day, but the most often quoted is 5,000.
These were baithak, or Hindu squats.
Gama had an awesome physique, which included his 30-inch thighs.
One of most famous bodybuilders of all time, Charles Atlas, was said to perform 600 bodyweight squats every single day.
Then we have Henry Lenz, another wrestler and bodybuilder.
So, they produced some of the most outstanding muscular physiques with high-volume bodyweight squats.
Personally, I think this has a lot to do with also activating the fast-twitch muscle fibres, which can obviously lead to increased muscle mass.
Yes, I've said that bodyweight squats will typically activate the slow-twitch muscles, so not so great for hypertrophy.
However, with such a huge amount of reps, eventually your body will almost "burn out" from activating slow-twitch muscle fibres.
This means that those fast-twitch muscle fibres are now working, which will help with increasing muscle mass.
The moral of the story is, if you want to build muscle through bodyweight squats, as an experienced trainee, then you have to go BIG.
Admittedly, you won't produce the same results as heavy barbell squats, but very high-rep bodyweight squat workouts can certainly add some muscle mass to your legs.
Key Takeaway Points
You can build muscle from bodyweight squats if you have never trained your legs before.
It will be extremely difficult for an advanced trainee, who regularly performs resistance based work, to build muscle with bodyweight squats.
For a better all-round bodyweight leg workout you should include plyometrics and sprints.
Both plyometrics and sprints activate the fast-twitch muscle fibres, which is ideal for muscle growth.
Nathan Jones has written in detail about the effects of muscle fatigue and overall training volume on hypertrophy.
There are numerous famous athletes who have produced extremely muscular legs though bodyweight squats alone. However, this involved extremely high-rep workouts, typically done throughout the day.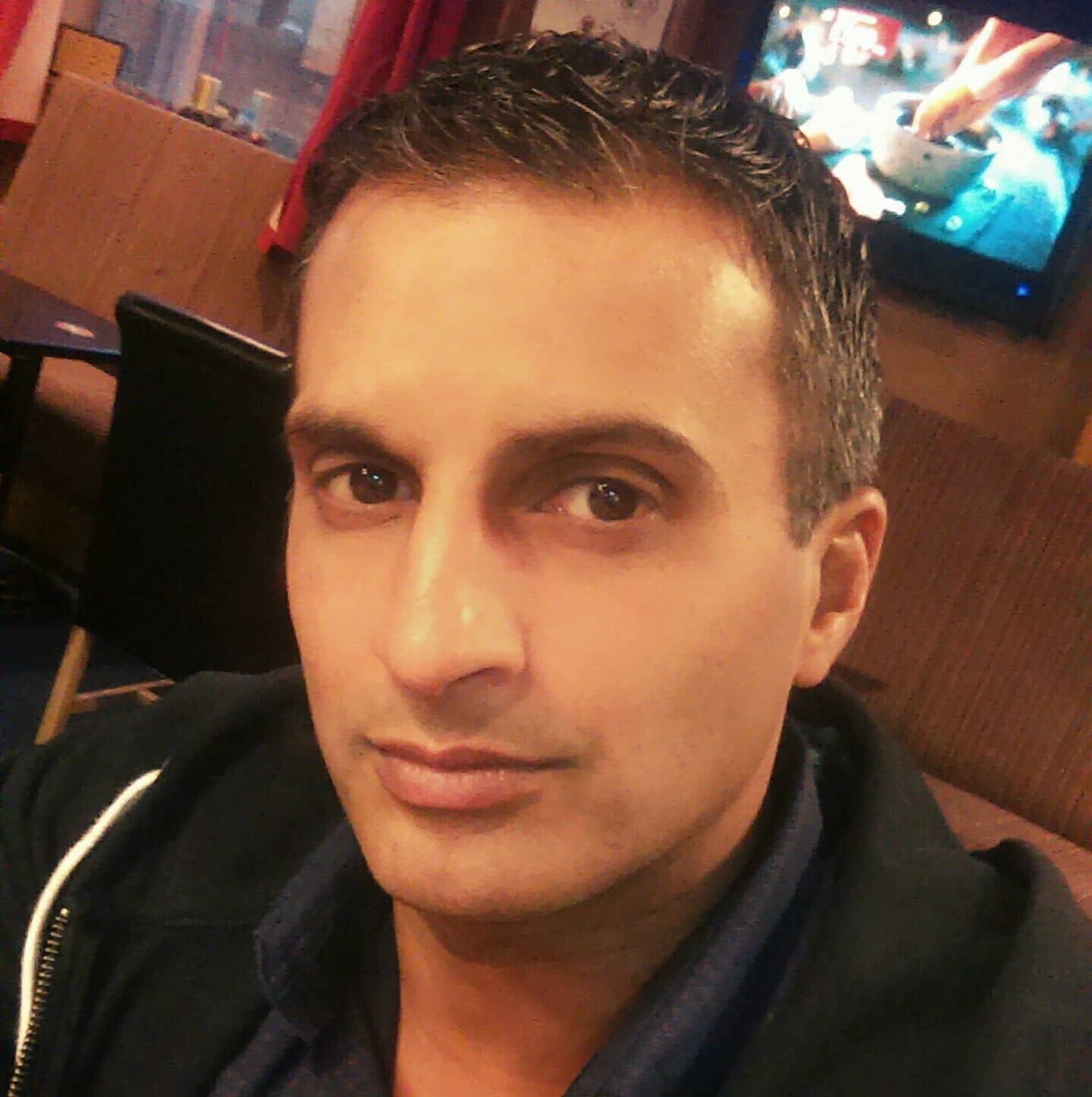 Hi, I'm Partha, owner and founder of My Bodyweight Exercises. I am a Level 3 Personal Trainer and Certified Strength & Conditioning Specialist through the Register of Exercise Professionals, United Kingdom. I have been a regular gym-goer since 2000 and coaching clients since 2012. My aim is to help you achieve your body composition goals.