Last updated on November 5th, 2022 at 10:24 am
Welcome to my RDS Physique Building Review.
The ultimate goal for many of us is to pack on rock-hard muscle, while sculpting a physique like a Greek God.
You have probably followed the conventional route of exercise and nutrition in order to create this awe-inspiring body.
However, you are often left fatigued from your exercise regime, and you still remain fairly confused over your diet.
And to cap it all off, you still haven't produced the physique of your dreams.
The creator of RDS Physique Building claims he was in the exact same boat, but discovered the "secrets" to training and nutrition.
He now has the body to rival any Spartan warrior, and most people are amazed by his transformation.
So, how did he achieve this?
That's what I aim to reveal in my RDS Physique Building review.
RDS Physique Building Review
Affiliate Disclosure: Some of the links below are affiliate links, meaning, at NO additional cost to you, I will earn a small commission if you click through and make a purchase.
Product: RDS Physique Building
Price: $39
Website: rdsphase2.com
Type of Program: Workout & Nutrition Guide to Sculpt The Ultimate Physique
Guarantee: 60-Day Full Money Back Guarantee
My Rating: 6.5 out of 10
I no longer recommend RDS Physique Building. The program was initially available for $27 and then increased to $39 with no explanation. Dean states that he provides on-going email support, so I emailed him twice over the period of a month and received NO response. I have reviewed Massthetic Muscle. The program provides more information about sculpting a ripped physique and the nutrition required. It is avilable for just $15 and the creator, Frank Rich, is better known in the fitness community and I have spoken to him on many occasions. Check out my Review of Massthetic Muscle or alternatively you can go straight to the Massthetic Muscle Workout Program.
What is RDS Physique Building?
RDS Physique Building is a workout and nutrition program aimed at producing an elite-level physique. The program created by Dean Hartwig is a blueprint that focuses on a specific training routine and diet in order to produce the "perfect human body" (shredded physique) completely naturally.
Who is the Face Behind RDS Physique Building?
The creator of RDS Physique Building is Dean Hartwig.
RDS simply stands for Raw Dynamic Strength, which is the name of Dean's website and his Social Media brand.
Dean describes himself as a former 135-lb skinny-fat guy.
He has had an interest in bodybuilding and producing the perfect physique since he was 15.
Dean admits that he followed the "traditional" route of training and eating for many years.
However, he still found that he was carrying excess body fat and he was literally exhausted by his training regime.
Dean's interest in bodybuilding was peaked by what he had read and heard about Mike Mentzer.
Mike won the heavyweight class of Mr. Olympia in 1979 with a perfect score of 300.
The fact that Mike was gorging himself on ice cream prior to going onto stage amazed his fellow competitors.
Many years later, Dean too wanted to know Mike's secrets.
I mean, this guy had one of the most awesome physiques ever, and yet still seemed to eat whatever he liked.
Dean himself has competed and won the World Natural Bodybuilding Federation's Amateur Bantamweight Class in 2017.
He also won the OCB's (Organization of Competitive Bodybuilders) Natural and Drug-Tested Competition a month later.
How Does RDS Physique Building Work?
RDS Physique Building provides you with a number of PDF guides focused on training, nutrition, and supplementation.
Dean is a completely natural bodybuilder and trainer, but he does take some very "standard" supplements.
I will reveal Dean's workouts, nutrition guidelines, and supplementation in a moment.
RDS Physique Building is basically a hypertrophy program.
You will utilize the 3 Big Lifts every week (Squat, Bench Press, Deadlift) for strength gains.
However, the main part of your training will be high-volume, muscle-building workouts.
As for your nutrition, Dean will show you how to calculate your macronutrients for your specific goals.
Then as long as you remain with the specific macronutrient parameters you can actually eat what you want.
Dean admits to regularly eating pasta, pizza, ice cream, peanut butter and chocolate, but he always ensures that he doesn't go over his daily macronutrient quota.
Additionally, there is NO cardio involved within the program, and Dean even says that he rarely (if ever) performs cardio.
CHECK MY ALTERNATIVE RECOMMENDATION TO RDS PHYSIQUE BUILDING
What Do You Get With RDS Physique Building?
Physique Building PDF Guide
This PDF guide covers literally every fact and myth that you can think of when it comes to sculpting a shredded physique.
Dean covers subjects such as how you should be training for maximum gains without endangering your Central Nervous System.
He'll also explain how, when, and what to eat for maximum gains and maximum pleasure.
Dean reveals some of the biggest muscle myths and mistakes that we typically learn from the fitness industry.
How to get shredded while still enjoying "cheat foods".
The exact methods of diet and training that Dean has used to pack on 30-lb of lean muscle.
And this is literally just the tip of the iceberg, as Dean plunders through a vast array of information to help you create that perfect physique.
BONUSES
Pillars of Success
This PDF provides clear guidelines so you can maximize your training and diet.
Dean will answer questions such as:
How often should I train?
What are the best workouts?
Why am I getting fat?
And a whole host more.
Physique Building: Food and Diet
This PDF guide walks you through the necessary dietary approaches in order to transform your body.
The aim of this guide is to help you attain 6-7% body fat, and an aesthetically-pleasing body.
Physique Building: Beyond the Barbell
Dean covers the supplements that he uses, and the ones he recommends in order to enhance your fitness journey.
However, Dean is quite clear that it's not so much the supplements that will help you attain the body of your dreams.
It has more to do with your mindset and overall approach to everything you will learn inside RDS Physique Building.
M1 Training Program
These are the workout routines that you will follow.
The workouts are aimed at boosting your testosterone levels, increasing the size of your muscle fibres, and adding strength to your lifts.
You will discover the exact workout routines, plus when and how to perform them.
Interactive Table of Contents
There are a huge number of chapters and sections within the RDS Physique Building program.
However, Dean has included an interactive table of contents throughout the guide.
So, all it takes is a quick tap that jumps to the specific section you want to look at.
Email Support
Dean states that he offers full and on-going email support.
However, after 2 unsuccessful attempts to contact him, I cannot agree with this.
Price and Guarantee
RDS Physique Building is available for $39, however, it was only $27 when I first wrote this review.
No explanation has been provided for the increase in price.
The program is sold via the merchant, Clickbank, which means it must adhere to their strict 60-day money back guarantee.
This means you can purchase RDS Physique Building, try the program out for two whole months, and if for any reason you're not satisfied simply request a refund.
CLICK HERE TO READ MY REVIEW OF MY RECOMMENDED PROGRAM
Top 3 Lifts & Tips For a Stronger, Wider and Thicker Back
Dean Hartwig's Stats, Workout & Nutrition
I delved a bit further into how Dean himself works out, as well as his nutritional guidelines.
To be honest, this is very similar to what you will learn inside RDS Physique Building.
The main focus is around high-volume work, but perhaps not so much in the "traditional" sense.
Dean is also very vocal about rest and recuperation.
You see the problem with many other high-volume workout programs is that you're putting in a huge number of sets every workout, and training much more on a weekly basis.
With Dean's approach you are performing a lot of different exercises whenever you train, but not as many sets as you would think you need.
This is actually in line with how Mike Mentzer used to train, as he often would only do one set per exercise to failure.
Plus, I completely agree that rest is essential if you're looking to build that ultimate physique.
Dean's Stats
Age – 30
Height – 5ft 7in (170cm)
Weight – 160-165lbs (72-74kg)
As you can see Dean isn't the biggest guy in the world, but I won't hold that against him, as we're very similar in stature.
His contest weight for bodybuilding competitions is 150lbs (68kg).
Plus, during his initial competitions, and indeed when RDS Physique Building was created, Dean was 26-27 years old.
Dean's 4-Day Split
Day One
Squats – 5 sets of 3-4 reps
Leg press – 2 sets of 12 reps
Leg extension – 3 sets of 12 reps
Leg curl – 2 sets of 12 reps
Calf raises – 4 sets of 10 reps
Reverse curls – 2 sets of 8 reps
Day Two
Deadlift – 3 sets of 5 reps
Bench press – 5 sets of 3-4 reps
Lat pulldown – 2 sets of 12 reps
Barbell rows – 2 sets of 10 reps
Weighted Dips – 2 sets of 12 reps
Machine flyes – 2 sets of 10 reps
Day Three
Squat – 3 sets of 10 reps
Leg press – 3 sets of 12 reps
Leg extension – 3 sets of 10 reps
Leg curl – 2 sets of 10 reps
Standing single leg curl – 2 sets of 10 reps
Calf raises – 3 sets of 12 reps
Glute/Ham raises – 2 sets of 10 reps
Forearm curls – 3 sets of 10 reps
Day Four
Bench press – 3 sets of 8 reps
Overhead press – 2 sets of 8 reps
Close-grip bench – 2 sets of 10 reps
Dumbbell lateral raise – 2 sets of 12 reps
Bent-over dumbbell raise – 2 sets of 15 reps
Tricep rope pushdown – 3 sets of 12 reps
Machine flyes (or dips) – 2 sets of 10 reps (3 sets of 8 reps)
Workout Summary
As you can see Dean uses the "Big 3" for strength purposes.
So, his sets of squat, bench, and deadlift on these days never go beyond 5 reps.
He then has a higher volume of training later on in the week, so his numbers for the squat and bench go up (obviously with less weight on the bar).
The vast majority of his workouts are typically in 8-12 rep range, so perfect for hypertrophy.
You'll also note that many of the exercises only utilize two sets, as Dean is looking to hit the muscles from a lot of different angles.
So, his volume of exercises is high, but he only goes over 20 sets on one day.
You'll generally find that many high-volume workout programs could have you completing 30-40 sets per workout.
As Dean explains inside RDS Physique Building this will have a huge impact on your Central Nervous System, as well as your ability for recovery.
Dean's Nutrition
Dean's daily macronutrient split is 220g of protein, 65g of fat, and 310g of carbs.
I've done the calculations for you.
Dean consumes approximately 2,600 calories a day.
His macros are split at protein 32%, fat 21%, and carbs 47%.
So, this is a fairly normal dietary split, and would suit just about anyone.
As you can see Dean includes plenty of carbs in order to fuel his workouts.
Dean has mentioned that he enjoys his "cheat" meals, and as long as he doesn't break his daily macronutrient parameters this is fine.
This is much the same principle as Mike Mentzer employed.
So, potentially on a rest day when he doesn't perhaps need "ideal" nutrition to fuel his workouts, he can enjoy pizza and ice cream and not worry about his protein shake.
The only supplements that Dean uses are creatine, whey protein, L-arginine, and fish oil.
So, nothing out of the ordinary here.
CHECK OUT MY RECOMMENDED WORKOUT PROGRAM NOW
Best Shoulder Exercises For Growth
What Did I Think of RDS Physique Building?
Going through the RDS Physique Building I found it to be highly informative and it contains a wealth of useful information.
However, let's just say I'm not blown away by it.
Hence, I've given RDS Physique Building a rating of 6.5 out of 10, whereas I have reviewed and rated various programs on this website with a much higher rating.
I will also say that Dean does have age on his side.
Not that I have anything against that, LOL.
But, when he first created this program he was 27, so his body will certainly take to diet and nutrition differently from mine.
That being said, I do like the fact that there is a huge focus on rest.
This isn't about pummelling yourself into the ground in order to produce that Greek God-like physique.
Dean understands the importance of high-volume training in order to get shredded, but he admits that his secret weapon is rest and recovery.
All-in-all I like RDS Physique Building, but as I say, I'm not blown away by it.
On the sales page, you'll find Dean talking about his "secret methods", but in reality there's nothing new here.
In fact, he talks far more about how you can produce a "Greek God physique", so you would expect something out of the ordinary.
You will basically be training four days a week, but concentrating on a high variety of exercises.
Then you'll calculate your perfect macronutrient split, and you'll stick to these parameters, even when "cheating".
Finally, you'll be given a guide to the importance of creatine and protein in your diet, and how fish oil (I totally agree) can enhance your performance.
I will say that there is a huge amount of information inside RDS Physique Building.
However, I am disappointed that in the modern-day-and-age you won't have access to any video demonstrations of the exercises or workouts.
That being said, this is pretty standard stuff.
I do think RDS Physique Building is a solid program, and it will help to add muscle and burn body fat.
However, I no longer recommend RDS Physique Building.
Massthetic Muscle is My Recommended Workout Program
Product Pros.
RDS Physique Building is ideal for anyone who prefers to train for hypertrophy in a gym environment.
The program covers your workouts, nutrition, and supplementation.
RDS Physique Building has a huge amount of information on offer inside the program.
You will receive email support from Dean, and he is extremely active and quick to respond.
Dean himself has used the same techniques you will learn to add 30lbs of lean muscle, while getting shredded.
RDS Physique Building is available for $39.
Product Cons.
RDS Physique Building is specifically focused on free weight exercises in the gym environment.
There are no videos for you to follow for exercise and workout demonstrations.
RDS Physique Building doesn't provide anything new in the way of workouts. This is simply sensible training and nutrition.
The RDS sales page is a little overhyped, with a lot of focus on producing a physique like a "Greek God"
Final Thoughts
So, as you can probably tell, I do like RDS Physique Building, but I'm certainly not blown away by the program.
I have definitely used and reviewed better programs, but I have also seen far worse.
Can you pack on muscle, torch body fat, and produce an awesome physique by following RDS Physique Building?
Yes you can.
However, RDS is NOT my recommended program.
Check Out My Recommended Program Here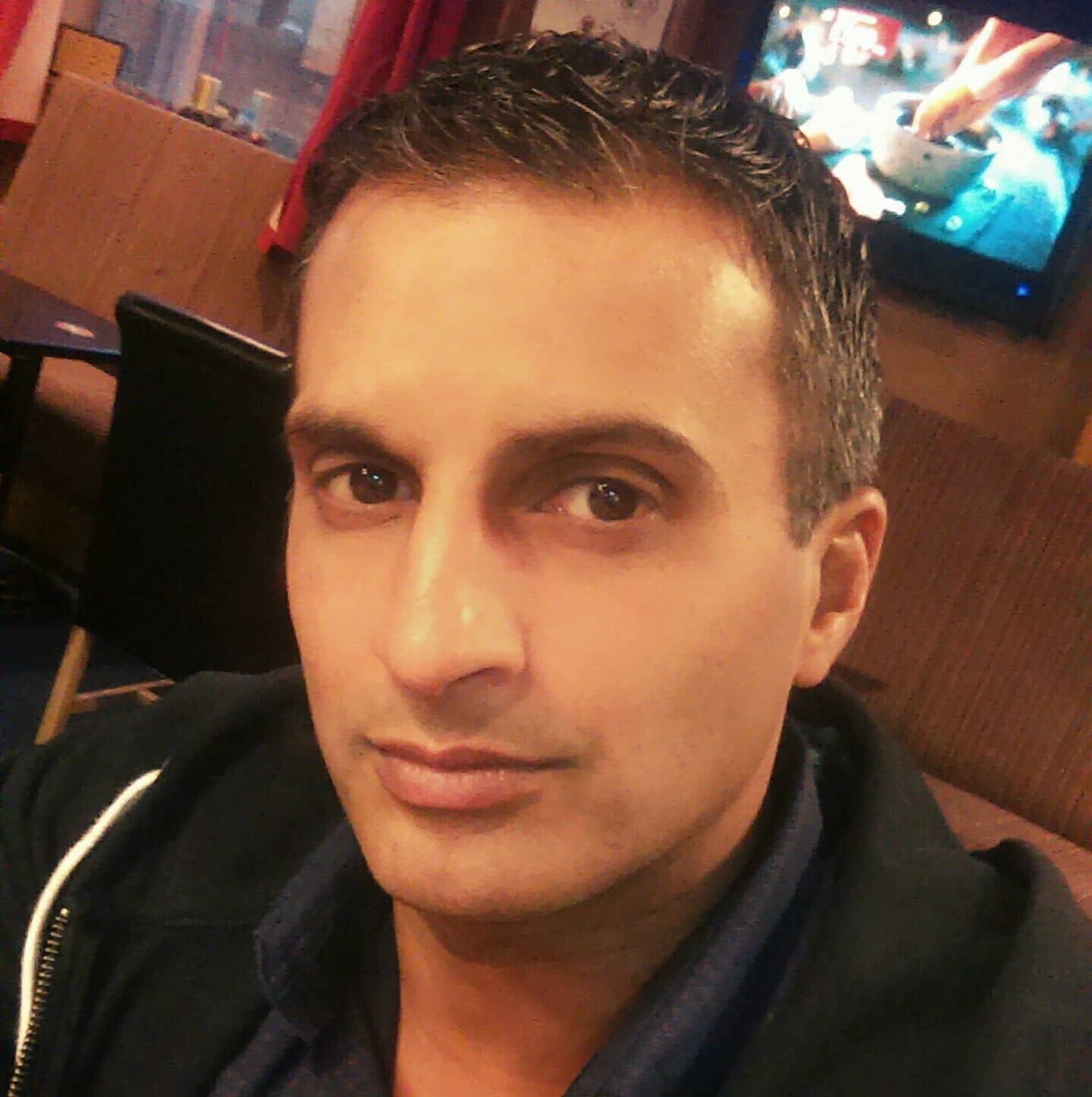 Hi, I'm Partha, owner and founder of My Bodyweight Exercises. I am a Level 3 Personal Trainer and Certified Strength & Conditioning Specialist through the Register of Exercise Professionals, United Kingdom. I have been a regular gym-goer since 2000 and coaching clients since 2012. My aim is to help you achieve your body composition goals.