Last updated on January 20th, 2023 at 04:26 pm
I'm never sure what sucks more – performing burpees or swallowing down another round of chicken, rice, and broccoli.
However, what I do know is that both are good for me and will help me to reach my fitness and body composition goals.
That being said, as tough as burpees are, my competitive streak makes me want to pump them out as quickly as possible.
And the ultimate is to perform 100 burpees for time, but what exactly is a good time?
How quickly you should perform 100 burpees will depend on your current fitness levels and whether you do all reps unbroken or in sets. A great standard for beginners is between 15-20 minutes. An intermediate athlete should aim for under 10 minutes, whereas an advanced athlete should be happy with 5-8 minutes. Finally, 3-4 minutes for 100 burpees and you can consider yourself an elite athlete.
Standards For 100 Burpees
How quickly you should be able to perform 100 burpees isn't completely cut and dried.
The main factors are how fit you currently are and whether you regularly perform burpees.
Clearly, two people can be of equal fitness, but if one person regularly performs burpees, while the other one doesn't, athlete number one is going to be more efficient at the movement.
Something else to also consider is whether you're doing your 100 burpees completely unbroken or in sets.
That being said, if you're capable of doing 100 burpees in a row, completely unbroken, I would hazard a guess that your level of fitness is very high.
Conversely, a complete beginner may typically only be able to perform 5 burpees in a set, and therefore requires 20 sets to hit the benchmark.
Just to complicate matters, some people will perform burpees with a push up and a jump, whereas others won't.
However, there are certain standards that you can aim for.
Is There 100 Burpees For Time World Record?
Unfortunately, as much as I'd love there to be a 100 burpees world record we can all aim for, there isn't one.
In fact, most burpee-related world records are based around total number of reps within a given time.
This can range from an hour, 12 hours, and even up to 24 hours.
However, the nearest records I guess would be burpees performed in 60 seconds.
That being said, these are some extremely impressive stats.
Wesley Prado of Brazil completed 48 burpees in 60 seconds on 23rd July 2020, and this is the current men's world record.
Hayley Payton of the United Kingdom holds the women's world record of 44 burpees in 60 seconds, completed on 4th December 2022.
You can check out these various burpee Guinness world records, which I'm sure will blow your mind as much as it did mine.
However, for now, here's the fastest I have seen anyone perform 100 burpees (2 minutes 57 seconds).
How to Build Up to 100 Burpees
Okay, if you're looking to build up to 100 burpees there's a couple of ways you can do this.
The first way involves performing 10 minutes of burpees every minute on the minute (EMOM).
EMOM is a great training technique and typically used for conditioning drills.
Your aim is to eventually perform 10 reps of burpees per minute for 10 minutes.
Essentially, you'll perform a set of burpees, rest for the remainder of the minute, and then get straight into your next set.
However, your starting point will depend on your current fitness levels.
So, as an example, in week one you perform 5 burpees for each, thus meaning that you'll perform 50 burpees within 10 minutes.
On average most people perform one burpee in approximately 3 seconds.
Therefore, this will involve 15 seconds of burpees and 45 seconds of rest per minute.
Your aim from here is to increase your reps with every subsequent workout.
Once again, this will be based on your fitness levels.
For some this may involve only adding one rep to each set per workout.
Therefore, it will take another 50 workouts to reach your goal of 100 burpees in 10 minutes.
That being said, if you feel you're able to push yourself harder, then workout 2 will involve 6 burpees per set, workout 3 will involve 7 burpees per set, and so on.
As I say, this very much comes down to how fit you are and how quickly you feel you can progress.
The second way is to attempt 100 burpees unbroken, but rather than pumping out reps as quickly as possible, you take "rest" for a few seconds every time you stand up.
One of my favourite burpee "experts" is Iron Wolf, and he shows exactly how you can achieve this in the following video.
However, be warned, the video is aimed at those of you looking to perform 100 burpees in 7-8 minutes, but the principle remains the same.
So, you could follow the same type of process, but take a slightly longer "standing rest period".
And for those of you already capable of performing 100 burpees you'll want to try something much harder.
Iron Wolf also happens to be the person who introduced me to Navy Seal burpees.
I can guarantee that these will pretty much annihilate you.
What Happens if You Do 100 Burpees a Day
So, now that you've managed to hit 100 burpees, what's the next goal?
Well, there are countless stories online of people doing 100 burpees a day for an extended period.
One of the most popular is doing 100 burpees for 30 days in a row.
Then again, I've seen people who aim for "100 in 100" (100 burpees per day for 100 days in a row).
And, there's always that one crazy person who does 100 burpees every single day for an entire year.
However long you choose to do 100 burpees a day for, you do need to be wary of certain factors.
There is always the chance of overuse injuries, joint injuries, muscle strains, etc.
But in reality this will only ever happen if your form falls apart or you're pushing yourself past your own limits.
That being said, there are a wealth of benefits to 100 burpees a day.
I'm sure many of you view burpees as a fantastic calorie-burner.
And while that's true, there's so much more to burpees than initially meets the eye.
Key Takeaway Points
The speed at which you can perform 100 burpees will depend on your current fitness levels and whether you're performing them in sets or unbroken.
An absolute beginner should aim for 15-20 minutes.
An elite athlete should be able to perform 100 burpees in 3-4 minutes.
For the vast majority of fairly fit athletes you can expect to complete 100 burpees in 5-10 minutes.
In order to build up to 100 burpees, employ the EMOM training protocol for 10 minutes.
There is no world record for 100 burpees, although Wesley Prado holds the record of 48 burpees in 60 seconds.
100 burpees a day is a great workout, typically performed for 30, 100, or even 365 days in a row.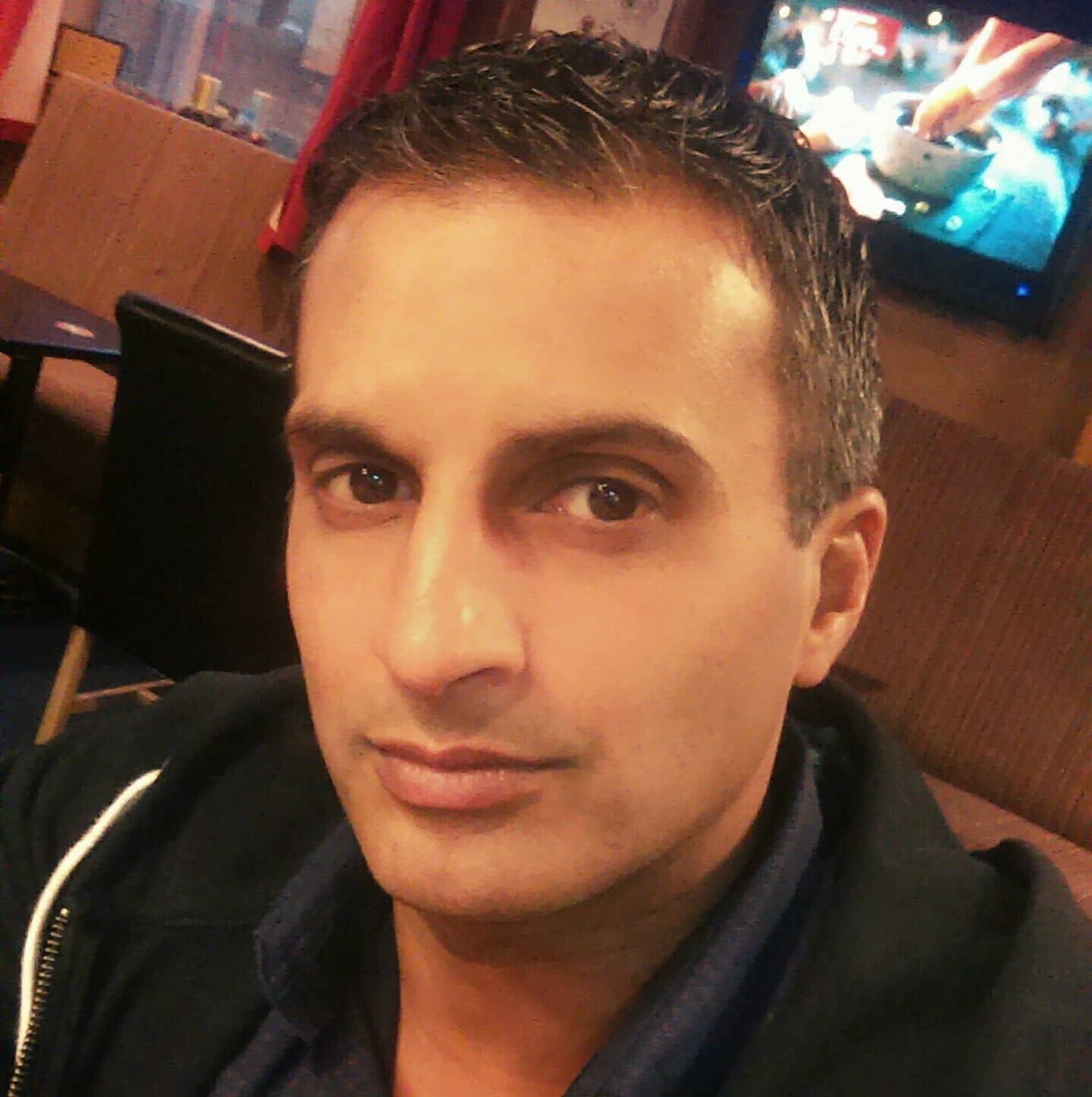 Hi, I'm Partha, owner and founder of My Bodyweight Exercises. I am a Level 3 Personal Trainer and Certified Strength & Conditioning Specialist through the Register of Exercise Professionals, United Kingdom. I have been a regular gym-goer since 2000 and coaching clients since 2012. My aim is to help you achieve your body composition goals.