Surely I can't be the only one who hears/feels their hips pop during mountain climbers?
I'll admit, it's not painful, but it can be annoying, and sometimes the noise even grosses me out.
As I had no idea why this was occurring I decided to do some research.
I'm relieved to say that there are literally hundreds, if not thousands, of other people who experience "hip pops" whenever they're doing mountain climbers.
So, I'd like to share my findings with you.
Why Do Your Hips Pop During Mountain Climbers?
The most common reason that your hip pops when performing mountain climbers is snapping hip syndrome. Some people will hear a loud click, snap or a pop, whereas others can actually see their hip muscles tremble when they make certain movements.
What is "Hip Popping" a Sign of?
So, it appears that the most common reason for "popping hips" is snapping hip syndrome.
In the simplest of terms, this is caused by a tendon or muscle sliding or moving over a bone.
This will create tension in either the tendon or muscle, and when this tension is released you'll hear a popping noise.
I was extremely pleased to hear that in the vast majority of cases this causes no pain and is typically pretty harmless.
Phew!
That being said, snapping hip syndrome can in some cases lead to joint pain or damage.
Not so good.
Snapping Hip Syndrome
Snapping hip syndrome is also called coxa saltans.
It is even sometimes referred to as "dancer's hip".
The nickname "dancer's hip" gives a clue that this condition is extremely prevalent in dancers.
That being said, anyone who takes part in activities or specific sports that involve running or kicking may also experience snapping hip syndrome.
So, runners, sprinters, footballers, MMA and Muay Thai fighters, as well kickboxers may also encounter snapping hip syndrome.
There are 3 types of snapping hip syndrome:
Internal – This occurs when the tendons slide over the bone of the hip joint.
External – This is when the tendon or muscle slides over the thigh bone.
Intra-articular – This has nothing to do with muscles or tendons, but is due to an issue or injury to the hip joint. In many cases this is caused by loose cartilage or bone moving about inside the hip joint.
Hip Flexors
I've also discovered that the issue of "popping hips" could also be down to tight or weak hip flexors.
Now this makes a lot more sense for my scenario.
I'm someone who has suffered two herniated discs in my lower spine, and it turns out that my main problem (along with other things) was weak hip flexors.
Is it Just Mountain Climbers That Cause Hip Popping?
For me, the only time I have experienced that gross-out popping sound is when I perform mountain climbers.
However, my research has led me to discover that there is a vast array of exercises and movements that can cause this.
I've noticed it myself with all mountain climber variations, irrespective of the speed at which I perform them.
I'm talking fast-paced standard mountain climbers, and the slower-moving spiderman and cross-body variations.
It seems that others have noticed hip popping during burpees, jackknife crunches, bicycle crunches, leg raises, etc.
So, it appears that core-based exercises which involve moving the legs seems to be a recurring theme.
RELATED====>Mountain Climbers Exercise FAQ
What Can You Do About Hip Popping?
It's great to hear that in most cases this isn't a particularly serious problem.
However, if you are experiencing pain when your hips pop during mountain climbers or any other exercise then STOP.
Unfortunately, this isn't going to be one of those situations where you can work through the pain and it will eventually go away.
In most cases an ice pack and some over-the-counter pain relief, in addition to resting for a few days, should relieve the pain.
If the pain persists then my advice would be to visit your Doctor to ascertain whether this is a cartilage issue, as opposed to sliding muscles and tendons.
That being said, if you simply have a "popping" issue with no serious pain or discomfort, then you can work on certain hip-based movements, external rotations, and mobility exercises.
This will help to stretch and strengthen the hip flexors, hips, and the surrounding areas.
How Important Are Your Hip Flexors?
The hip flexors are far more important that most of us give them credit for.
They are literally the engine through which our entire body moves.
The hip flexors will control our ability to sit, stand, bend, twist, walk, run, and of course, perform mountain climbers.
It wasn't until I suffered with my lower spine injury that I realised just how important the hip flexors are.
From a personal perspective, I obviously have my weak hip flexors to thank for a couple of herniated discs.
Well, in truth, I only have myself to blame for avoiding certain exercises for many years.
However, what I wasn't aware of was how much of a knock-on effect tight or weak hip flexors could have on your everyday life.
Did you know that tight hip flexors could cause issues such as:
Weight Gain
Poor Sleep
Bad Posture
High Anxiety
Loss of Sexual Performance
And this is to name just a few.
Some of the most basic stretches for the hip flexors and the surrounding areas, which should help to stop your hips from popping or snapping include:
Psoas Stretches
Bridge Exercises
[aweber listid=5919555 formid=929342914 formtype=webform]
Hip, Hip Flexor, and Glute Stretches and Mobility
The hip flexors happen to be a group of five muscles that connect the thigh bone to the pelvis.
The primary hip flexor muscle is the psoas, and it also happens to be the weakest of all five flexors.
This is why you'll typically see everyone from professional athletes to part-time gym goers performing psoas stretches.
Psoas Stretches
The most standard psoas stretch involves getting into a lunge position and then dropping your back knee to the floor.
However, there are various ways to perform psoas stretches.
Here's coach Brian Klepacki to explain more about this amazing stretch, along with some variations.
Hip & Glute Stretching Routine
It's also important to stretch and strengthen the hips and glutes.
The stronger, more mobile and flexible these areas are, the better it is for your overall body.
Plus, one of the reasons for external snapping hip syndrome is that the gluteus maximus (the muscle located in the buttocks) may have moved over the thigh bone.
Sounds horrific I know, but I promise it's not a major issue if you perform the right stretches and exercises to correct this.
Here's coach Brian again to take you through a 10-minute stretching routine for the hips and glutes.
These are 5 exercises that you can perform at any time and anywhere.
IT Band
Finally, it's also important to work on the IT band if you experience "hip popping".
The IT band is a thick bunch of tissues and fibres that run down the outside the leg.
They start at the hip, run down the outside of the thigh and knee, all the way down to the shinbone.
Here's Doctor K. (Dr. Kristie Ennis) to take you through a 5-minute routine for complete IT band relief.
Final Thoughts
Well I must admit that I'm ever so slightly relieved that hip pops are more common than I first thought.
And they're not just limited to mountain climbers.
I've worked hard on strengthening my hip flexors over the years, but it appears I still have some way to go.
If you also experience hip pops then it's essential that you focus on hip stretching, mobility, and strengthening.
However, if this is more than just a snap or a pop, and you're in pain, then please make an appointment with your Doctor or a physiotherapist.
You'll note that I've included a couple of videos above from Brian Klepacki.
Brian happens to be one of my favourite online coaches and he forms part of the awesome Critical Bench team.
Critical Bench is one of the longest-running strength and fitness websites, and have been going for over 20 years now.
Their coaches produce fantastic programs based around just about every health and fitness-related subject you can think of.
Their founder, Mike Westerdal, just so happens to have created an entire program about the hip flexors.
You can read what I thought about the program by checking out my Unlock Your Hip Flexors Review.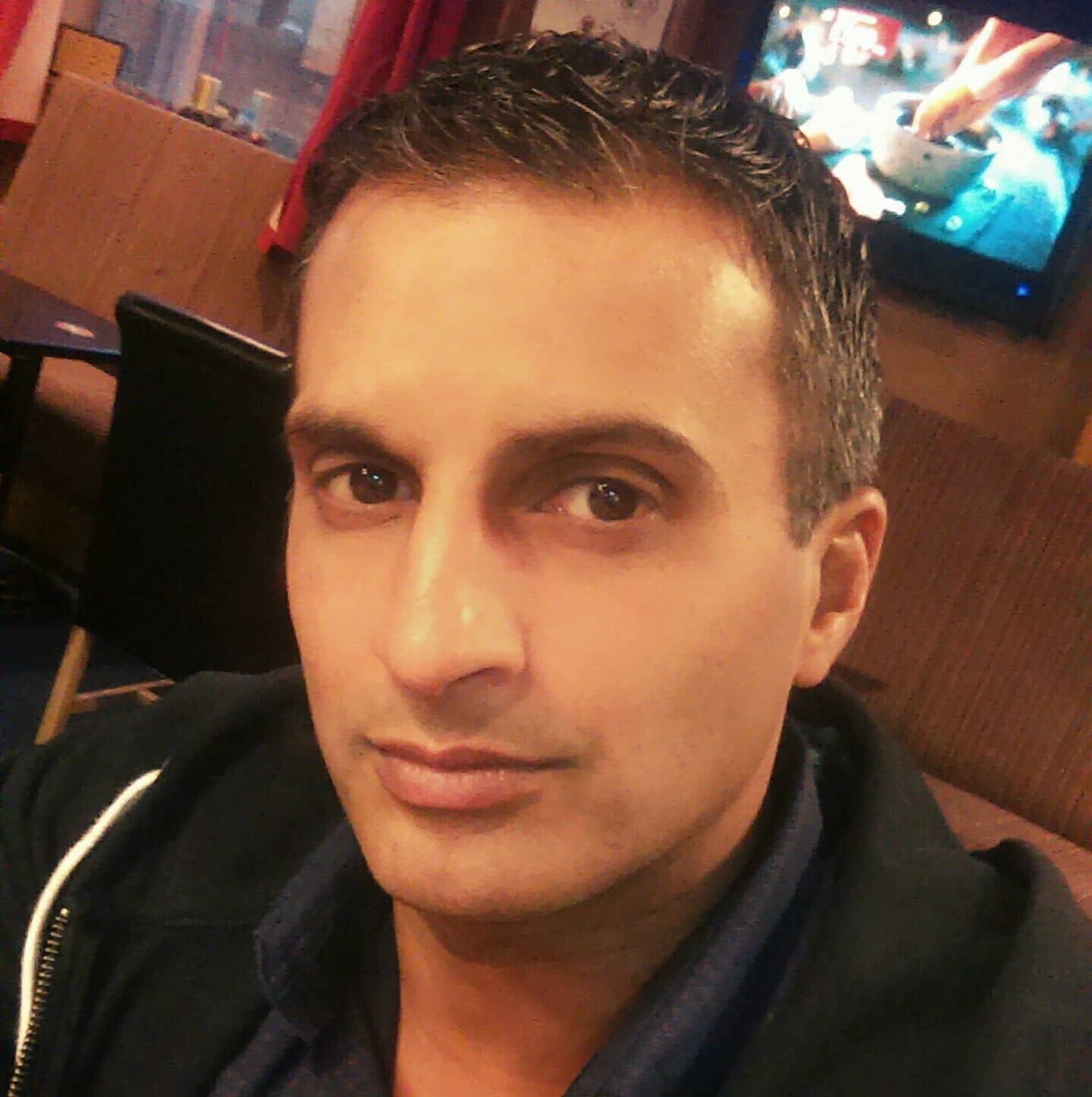 Hi, I'm Partha, the founder of My Bodyweight Exercises. I'm someone who's been passionate about exercise and nutrition for more years than I care to remember. I've studied, researched, and honed my skills for a number of decades now. So, I've created this website to hopefully share my knowledge with you. Whether your goal is to lose weight, burn fat, get fitter, or build muscle and strength, I've got you covered.