I'm sure many of you have wondered whether the set of dusty 10kg dumbbells in the corner of your room will help you build muscle.
This is especially a topical subject in 2020 and 2021.
Most of us have been stuck indoors for much of this time with no access to a gym.
That being said, irrespective of what's going on in the world, it would nice to know if those 10kg dumbbells will build muscle whenever you choose to use them.
Will 10kg Dumbbells Build Muscle?
You can build muscle with 10kg dumbbells by focusing on diverse training techniques. These include, density training, isometric contractions, and increasing time-under-tension. Using training protocols such as these will create new muscle-building stimulus that is not typically associated with traditional lifting.
Think Outside The Box
I often think that we become so set in our ways when it comes to training that we don't even consider that there are other options available to us.
You know what I mean.
As a newbie to lifting weights we typically focus on 3 sets of 10 reps for just about every exercise.
Then as our knowledge of training increases we change of rep and set schemes.
You want to build strength, then it's 5 sets of 5 reps.
Muscle-building is on the menu, so it's 4 sets of 8 reps.
Or you decide that muscle endurance is your thing, and therefore 3 sets of 15 reps is the order of the day.
We even realise that the body adapts to training fairly quickly, so progression is needed.
The most obvious way to "progress" is to lift heavier weights.
Then again, you may choose to alter your training protocol, and change from strength training to endurance.
That being said, regardless of whether you choose to train for strength, muscle, or endurance, the same set and rep parameters are usually adhered to.
However, if you're stuck with a set of 10kg dumbbells and nothing more, then surely muscle endurance is all you can train for, right?
Wrong!
You can definitely build muscle with 10kg dumbbells and I'm going to explain how.
Firstly, I think it's important to point out that you're unlikely to turn into a beast with muscles bulging out of you from all angles.
Plus, if you're used to benching 150kg then you can't expect to double your size overnight.
Nevertheless, by using the following training protocols you can certainly maintain your current muscle mass, and in many cases, stimulate new growth.
1. Density Training With 10kg Dumbbells
One of my favourite ways of working out is density training.
This simply means doing a certain amount of work within a given time.
So, rather than focusing on sets, reps, or even weight, you're looking to get as much work done within a set amount of time.
The main method of density training that I use is one that I learned from Nick Nilsson's Time-Volume Training.
In its most basic format it will look something like this.
Pick a weight that is a 10-15 rep max of a certain exercise (stay with me, I know we only have 10kg dumbbells to work with)
Set a timer for 15 minutes
Perform 3 reps
Rest 10 seconds
Perform 3 reps
Rest 10 seconds
Continue with this format until you feel that you won't be able to complete 3 reps with perfect form, and then increase the rest period to 20 seconds.
Perform 3 reps
Rest 20 seconds
Continue once again until you feel that your form will suffer and then increase the rest period to 30 seconds until your 15 minutes is up.
Okay, so this a very simplified version of Nick's workout program.
However, if you only have 10kg dumbbells to work with, depending on your current strength and fitness, you may need to play around with these parameters.
A Density Training Workout
Here's how I would use this method as a workout.
Now consider that for the following 3 exercises I would generally use 30-40kg dumbbells (if not more) and perform reps.
I'm going to choose a leg, push, pull workout.
The exercises I am going to perform are the Bulgarian split squat, shoulder press, and two-handed bent-over row.
For the Bulgarian split squat I'm going to do 7.5 minutes on each leg.
I'll increase the reps to five, but stick with the 10 seconds rest initially.
After 5 reps I'll set the dumbbells on the floor, rest 10 seconds, and then get back into position and go again.
Once I have finished one side, I'll swap over and perform the exercise for the other leg.
Moving onto the overhead press, I will again perform 5 reps each time with only 10 seconds rest between "sets".
Place the weights on the floor while I rest before moving on again.
I will continue doing this for the full 15 minutes.
Finally, for the two-handed bent-over row, I'll use the same 5 rep, 10-second rest protocol, but this time I will not put the weights down.
In effect, I will be holding onto the 10kg dumbbells for 15 minutes, while performing reps at regular intervals.
If at any time I find that my grip or forearms are about to go, I'll set the dumbbells down on the floor during my rest period.
In order to progress with this workout, you can either increase the reps to 6, or aim to go the full 15 minutes with just 10 seconds rest between "sets".
Admittedly, this will also feel like a conditioning and endurance workout, but the different training style will definitely elicit a new type of muscle-stimulation.
2. Build Muscle With Isometric Contractions
The next method to build muscle with 10kg dumbbells is isometric contractions.
I first came across isometrics as a teenager.
I used the method to great effect, but then seemed to forget about it for many years.
An isometric contraction simply involves holding the weight in a set position and literally "squeezing" the working muscle.
You will typically "squeeze" the muscle for 8 seconds.
So, looking at the exercises I've mentioned above this would involve the following:
Bulgarian split squats – hold for 8 seconds at the bottom of movement and squeeze your quads and glutes.
Overhead presses – once again, hold for 8 seconds at the bottom of the movement and squeeze your shoulders and triceps.
Two-handed bent-over row – hold for 8 seconds at the top of the movement and squeeze your lats and biceps.
This is an extremely simplified version of isometric contractions, but you can work it into any exercise you perform.
A More Traditional Set and Rep Scheme
You will complete each exercise with a more traditional set and rep scheme, but will perform differing isometric contractions depending on your current strength and fitness levels.
So, as a beginner or new trainee, this may involve performing 10 reps and applying one 8-second isometric contraction on the final rep.
As an intermediate, you may look to perform an isometric contraction 2-4 times during a 10-rep set.
And as an advanced trainee, this may involve an isometric contraction on every single rep.
Basically, use isometrics as you see fit based on your skill levels.
What you're looking to achieve here is whenever the muscle you're working is contracted, you will hold that contraction for 8 seconds.
You can also use isometric contractions numerous times during one rep if you feel up to it.
You could perform 3 separate isometric "holds" on the way down during a Bulgarian split squat.
Use Isometrics For Any Exercise
Looking at other exercises:
3 separate "holds" on the way up for bicep curls or lateral raises.
2 separate "holds" on the way down for single-leg deadlifts.
4 separate "holds" while performing tricep kickbacks.
And so on.
There's a world of opportunities when it comes to isometric contractions, so you can really play around with this method.
Oh, and by the way, both Charles Atlas and Arnold Schwarzenegger regularly used isometric contractions in their training.
So, if it's good enough for them, it's good enough for you.
RELATED====>Isometrics Mass Review
Build More Muscle With Light Weights
3. Increase Time Under Tension For Muscle Growth
One of the main factors to building muscle is time under tension.
Basically, how long your muscles are under tension during a given exercise.
You'll notice that even using density training or isometric contractions that you're automatically increasing your time under tension.
However, one of the best ways to use this method is by simply slowing down your reps.
There has been much discussion over the years about rep speed.
And it is generally assumed that faster reps should be used for strength training, whereas slower reps stimulate muscle growth.
That being said, this study completed in 2016 by scientists in Sao Paulo, Brazil came up with some very interesting facts.
The study used 12 experienced lifters.
They performed Scott curls twice a week for 12 weeks.
Half the participants performed slow speed reps, and the other half used fast reps.
They completed 3 sets of 8 reps, where the final rep constituted failure.
At the end of the study it was found that the "slow speed" group built 5 times as much strength and 3 times as much muscle as the fast speed group.
In essence, performing slow reps will increase both muscle and strength.
So, once again you could look to perform "standard" set and rep schemes of various dumbbell exercises, but complete each rep at a much slower speed than normal.
I know many of us don't pay particular attention to rep speed when performing an exercise.
We simply lift and lower.
As a standard, this may involve one second to raise a weight and two seconds to lower it.
A basic example of slow reps could be to double this time, 2 seconds up, 4 seconds down.
However, why not try to go even slower and see how you get on.
How about performing 8 reps of bicep curls, but taking 3 seconds to bring the weight up, and a further 5 seconds to lower the weight.
Aim for 3-4 sets and see how you get on.
Those 10kg dumbbells are looking so light now, are they?
Time Under Tension For Muscle Growth
Final Thoughts
So, as you can see, it certainly is possible to build muscle with 10kg dumbbells.
It's just a case of approaching your training with less "traditional" methods.
As I've mentioned, I wouldn't expect MASSIVE gains, although depending on your current levels, you could certainly add some decent lean muscle to your frame.
I would also say that even as an advanced lifter, by simply changing training techniques you can stimulate the muscles in a way they're not used to.
There are actually various ways you could use 10kg dumbbells to enhance muscle growth, but give these 3 methods a try first.
I mentioned earlier that Nick Nilsson's method of density training was one of my favourites.
You can discover more about Nick and his form of density training in my Time-Volume Training Review.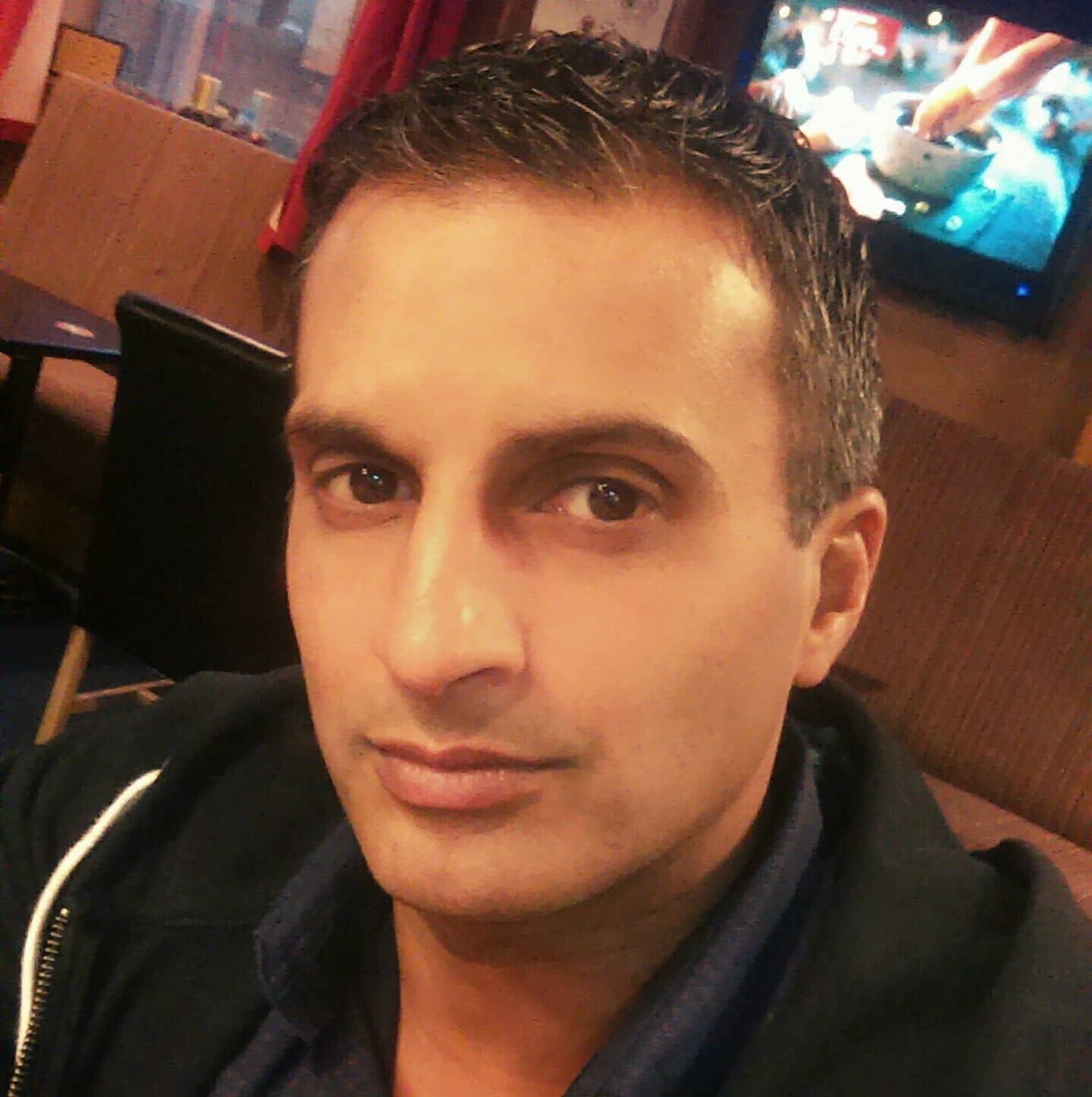 Hi, I'm Partha, the founder of My Bodyweight Exercises. I'm someone who's been passionate about exercise and nutrition for more years than I care to remember. I've studied, researched, and honed my skills for a number of decades now. So, I've created this website to hopefully share my knowledge with you. Whether your goal is to lose weight, burn fat, get fitter, or build muscle and strength, I've got you covered.