Last updated on May 19th, 2021 at 04:55 pm
Have you ever wondered how to do 10 pull ups in one straight set?
Or perhaps even more if you've already achieved this feat?
The pull up is often regarded as the ultimate test of muscular strength, whether your preference is bodyweight training or hitting the weights regularly in the gym.
In fact, there is nothing more pleasing than being able to perform 10 or 20 or even more, perfect form, strict pull ups (no kipping please).
So, in today's article I'd like to show you how to do 10 pull ups.
Plus, if you've plateaued at a higher number of reps and you want to take your pull ups to the next level, this exact form of training will work for you as well.
This article is aimed at those of you who can already perform at least a few consecutive pull ups.
If you are unable to perform a single pull up then I've included some fantastic information further down the page from Tony Gentilcore, as well as some truly awesome videos.
I can guarantee if you follow Tony's great advice it won't be long before a lack of pull ups is a thing of the past.
Additionally, I'd also introduce you to "Lee's Lockdown Pull Ups" for those of you stuck at home without access to a bar – some truly awesome tips.
However, for now let's get the rest of you to that magical number 10.
How To Do 10 Pull Ups
I'd like to introduce you to bodyweight density training.
In its simplest form, density training means progressively packing more intensity into your workouts. In other words, you're doing the same number of reps, but in a shorter amount of time.
I'm sure you're aware of the term "progressive overload", which is basically making an exercise harder over a period of time. And this is how we get bigger, stronger, build more muscle, etc.
When it comes to the weights room progressive overload will typically mean that you add extra weight to the bar.
When it comes to bodyweight training most people will assume that progressive overload means that we add more and more reps, but in truth this will merely improve strength endurance, and won't have the desired effect on actual strength, size. or muscle.
However, by performing the same number of reps in a shorter amount of time you can actually get to see some great muscular and strength improvements.
RELATED ====>Time-Volume Training Review – Density Training
How To Do 10 Pull Ups Using EMOM Training
EMOM or Every Minute On the Minute training is probably most commonly associated with Crossfitters.
You generally choose an exercise (or perhaps 2 or 3) and set a timer for a specific amount of time, then perform a specific number of reps every time the timer strikes the minute mark.
I have typically used this method of training as a conditioning-type workout, but also to get a high volume of reps with a heavy weight.
And this is the point, you are able to potentially achieve a higher number of reps than usual, by using EMOM training.
An example would be setting a timer for 15 minutes. Then loading a bar with double your bodyweight. You are now looking to perform 3 deadlifts every minute on the minute.
Now I know for me, I could probably perform 8 reps of deadlifts with double my bodyweight on the bar, but after about 3 sets (with around 2-3 minutes rest in between) I would feel as though I am done. So, I would have achieved 24 reps.
However, with the EMOM method, I don't see 3 reps with this weight as being that difficult, and therefore I would have more energy to continue the workout.
By the end of 15 minutes I would have performed 45 reps with the same weight, but probably with a lot less stress on my lower back.
If you're looking to perform 10 strict pull ups (or more) you can use the exact same methodology, along with density training, to get you there.
The Bodyweight Density Training Article By Jim Stoppani
As I mentioned, I typically used EMOM training as a conditioning tool or simply to get more volume in.
I then read this article by Jim Stoppani and had a sudden "aha" moment.
I shall explain my findings in a moment.
If you have been involved in health and exercise for any period of time you will undoubtedly know exactly who Jim Stoppani is.
If not, shame on you, LOL, I jest.
Jim Stoppani, PhD, is considered to be one of the very leading authorities in the science of exercise, sports nutrition and supplementation.
He holds a doctorate in exercise physiology from the University of Connecticut. He has written thousands of articles on health, exercise and nutrition, as well as authoring and co-authoring various books.
Jim has also worked as a health and nutrition consultant for various celebrity clients such as, LL Cool J, Dwayne "The Rock" Johnson, Dr. Dre, and Mario Lopez.
Basically, if Jim speaks you shut up and listen.
How To Do 10 Pull Ups The Jim Stoppani Way
So, what we have basically learned from Jim's article is that if your aim is to perform a certain number of reps consecutively of an exercise, such as pull ups, then your density training workouts should incorporate double this number.
The reason for this is that you want to build up the necessary muscular endurance.
Therefore, if you're looking to complete 10 straight pull ups in a row then your workouts should involve doing 20 pull ups, but completing them in less time once you complete each "phase".
This works exactly the same for any number of reps you're looking to achieve (your body density/EMOM workouts should always be double this number), and Jim centres his article around pull ups, dips, and push ups.
So, if your aim is to do 20 pull ups consecutively then your workouts need 40 pull ups.
If you want to achieve 40 push ups in one set then your workouts should incorporate 80 push ups, and so on.
Using Jim's method to attain 10 pull ups you would require 4 "phases".
Phase 1
10 sets x 2 reps EMOM – you will complete 2 pull ups whenever your timer hits the minute mark, so this will take you 10 minutes to complete.
You may be able to complete this 10 minute EMOM workout at your very first attempt or then again you may be struggling to get your 2 reps in by the 6th or 7th set (remember we're looking for perfect form, strict pull ups here).
Just keep going with phase one until you hit 2 perfect pull ups EMOM for 10 minutes.
Once you are able to complete 2 reps EMOM for a total of 10 minutes you are ready to move onto the next phase.
Phase 2
8 sets x 3 reps EMOM – you will complete a total of 3 reps whenever your timer hits the minute mark.
Because we are looking at progression, or completing at least double your "goal" reps in less time, Phase 2 actually incorporates more reps.
Unfortunately, there's no way around that, as it would be a little silly to say you need to complete 2 and a half reps EMOM for 8 minutes.
Phase 3
6 sets x 4 reps EMOM – 4 reps whenever your timer hits the minute mark for a total of 24 reps.
Phase 4
4 sets x 5 reps EMOM – 5 reps whenever the timer hits the minute mark for a total of 20 reps.
The Results
In theory once you have reached this final phase you should be able to perform 10 strict pull ups in a row.
You can use the same method to achieve 20, 30, 40 or even 50 pull ups, depending on your current fitness and strength levels.
With that said, the higher rep goals will typically involve 6 phases, but you will also be performing double your goal reps in each workout (or slightly more), and you will always start with 10 minutes of EMOM and end with 4 minutes of EMOM.
If you are already performing 10-15 pull ups per set then your next goal would be to get 20 pull ups in one set. Your phases would work as follows:
Phase 1 – 10 sets x 4 reps EMOM for 10 minutes
Phase 2 – 8 sets x 5 reps (8 minutes)
Phase 3 – 7 sets x 6 reps (7 minutes)
Phase 4 – 6 sets x 7 reps (6 minutes)
Phase 5 – 5 sets x 8 reps (5 minutes)
Phase 6 – 4 sets x 10 reps (4 minutes)
Once you can do 4 sets of 10 reps EMOM you should theoretically be able to do 20 pull ups.
What If You Can't Do Any Pull Ups? (The Tony Gentilcore Method)
Okay, I promised you earlier that I had some fantastic information to share from Tony Gentilcore about attaining that first pull up.
You can read Tony's article here===>The Missing Key to Conquering Your First Pull Up
You basically need to ensure that you're training the actual pull up movement pattern (even if you're not performing actual pull ups) and getting in a lot of volume on a weekly basis as well.
Here's Tony taking you throught the various progressions, Level 1, Level 2, Level 3, as well as a bonus move which Tony cites as, "one of his favourite accessory pull up builder exercises".
Enjoy.
Level 1
Level 2
Level 3
BONUS
Lee's Lockdown Pull Ups (Update 11th November 2020)
At the time of writing, here in the UK we have entered our second lockdown period of the year due to the Covid-19 pandemic.
Unfortunately, this means that the gyms have closed down until further notice.
We have been told that this lockdown will last for 4 weeks until early-December, although whether that happens remains to be seen.
Now I understand that many of you may not have access to a pull up bar at home and therefore working the upper back and biceps can sometimes be a struggle.
With that said, I've recently read a fantastic article by LJ Kudos, a fellow blogger, and someone who's articles and website I love to read and follow.
Check out Lee's video below, which will give you an amazing insight into how to work the lats, traps, rhomboids, and biceps if you are stuck indoors 
You can also read Lee's full article – How to Do Pull Ups at Home Without a Bar.
And now back to those of you aiming for 10 pull ups.
When Should You Move Onto The Next Phase (& Testing)?
I don't want to actually put a number on as to when you should move onto the next phase, because as far as I'm concerned, only once you've achieved your goal in a certain phase then you are ready to move on.
I think it would be wrong of me to give each phase a specific timescale, and I know that goes against the grain when the internet is awash with "get six-pack abs in 30 days" or "gain 20lbs of muscle in a week", etc.
However, when you're ready, then you're ready.
I think saying something along the lines of "you should spend 10 days on each phase" would put undue pressure on you. This may mean moving onto the next phase before you've actually achieved the previous one.
Additionally, you may find that some phases (at the beginning or as you get stronger) are being achieved with your first attempt.
Just go with what makes you happy and only move on when you're ready to. If this takes a week, 10 days, or even a month, as long as you're eventually progressing, then it's all good.
As for testing, in his article, Jim Stoppani mentions testing your maximum reps at the end of each phase. This makes a lot of sense to me.
You want to make sure that you are progressing, so if your ultimate goal is to do 10 pull ups, and you previously could only do 5, then testing after each phase should hopefully prove that you are getting stronger and nearer to your goal.
When Should You Be Doing Your Pull Up Workouts?
I would say that you need to be completing your pull up workouts at least twice a week, but this will very much depend on your current strength and fitness levels, as well as how many pull ups you can actually do at the moment.
Additionally, you will have to take your current workout plan into consideration.
If you train the standard "bro" workout – legs, chest, shoulders, back and arm days, then a good place to start would be at the beginning or your back workout day and also on your leg day.
This way you will be working similar muscles afterwards on back day and then on leg day it won't matter so much if your lats and arms are feeling a little sore.
Personally, I would be aiming for 3 days a week (although I currently do hundreds of pull up variations a week anyway, but I have spent years building up to that level), ensuring that you have a day's "rest" (from your pull ups) in between.
If you typically workout 3 days a week this is perfect, as you can go straight into your pull ups after your warm up.
I would also say it very much depends on your current pull up ability. If for example you can currently crank out 6-7 strict pull ups, but have plateaued at this number, you will probably whizz through phases 1, 2 and 3, plus performing 60-70 pull ups a week won't tax your body that much.
However, if you're stuck on about 2 or 3 pull ups then performing anymore than 40 pull ups a week could be a real struggle.
So, please take all of these factors into consideration when working out how many times you're going to do your pull up workouts on a weekly basis.
I know that if I wanted to perform 50 pull ups a day, 7 days a week, I would feel pumped, but I wouldn't feel sore or fatigued.
However, as I've mentioned I've been doing pull ups for many years, and have performed 20+ perfect form, strict pull ups in my time (in fact, just writing this article has inspired me to work up to that level again).
Basically, it's all relative.
Final Thoughts
This is my basic guide on how to do 10 pull ups.
The best way to achieve this feat (or even more pull ups depending on your current strength and fitness levels and abilities) is through bodyweight density training, and by using the every minute on the minute method.
I often come across people asking what exercises they should do to get stronger so that they can perform 10 pull ups, but in truth if you want to get better at doing pull ups then you need to be doing pull ups on a regular basis.
Thank you for reading.
Now go get to it and do some pull ups.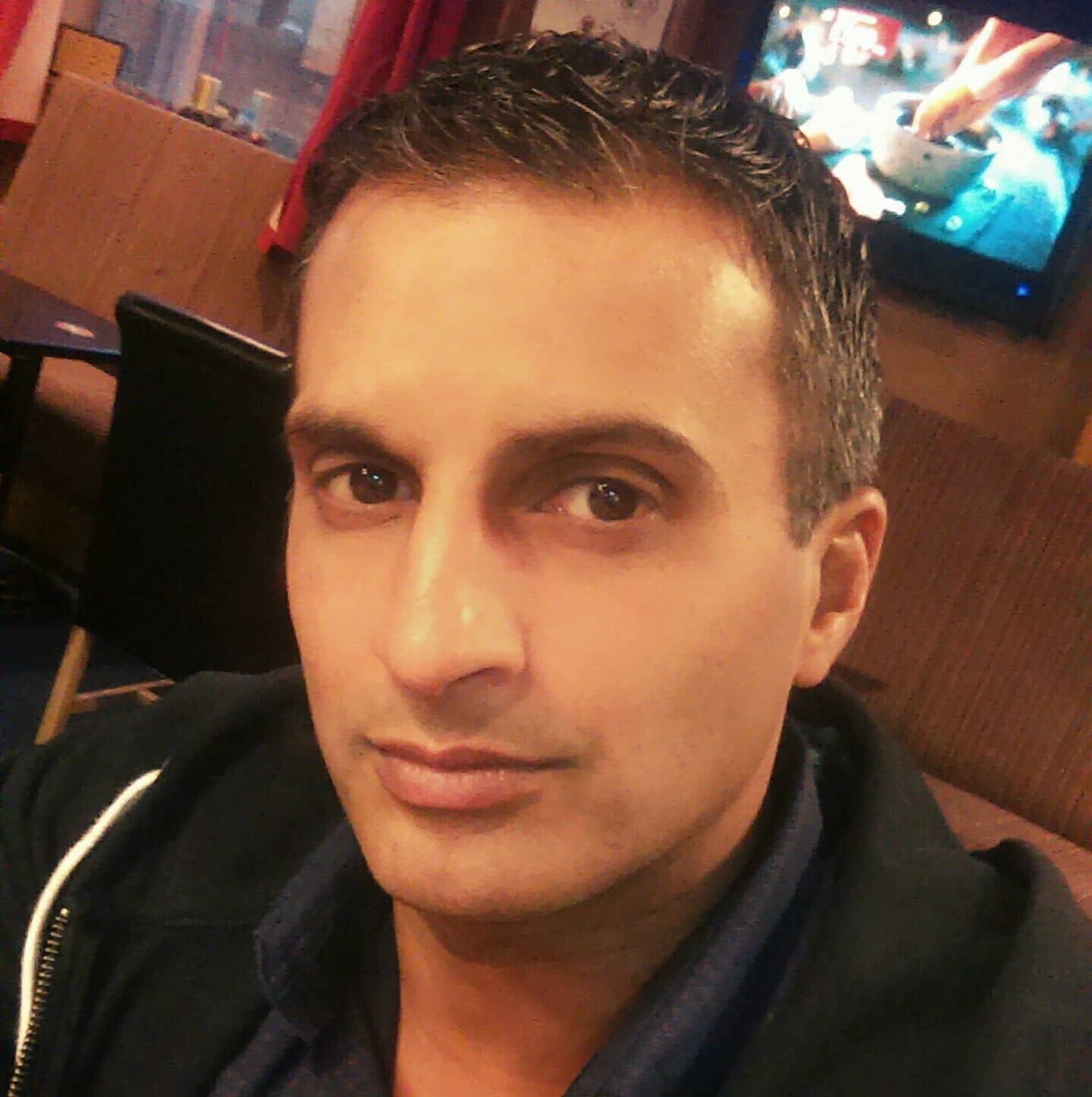 Hi, I'm Partha, owner and founder of My Bodyweight Exercises. I am a Level 3 Personal Trainer and Certified Strength & Conditioning Specialist through the Register of Exercise Professionals, United Kingdom. I have been a regular gym-goer since 2000 and coaching clients since 2012. My aim is to help you achieve your body composition goals.